Brandon Dorsky helps clients navigate the constantly evolving global marketplace in a variety of industries, providing strategic, seasoned counsel to facilitate growth, mitigate risk and seize opportunity in the cannabis, fashion, music,  entertainment and media industries. Through a wealth of experience, contacts, enthusiasm and commitment, clients receive carefully tailored legal and consulting services to accelerate their businesses success.
Contact for a consultation or quote today.
CANNABIS
BUSINESS DEVELOPMENT & ORGANIZATION
FASHION/DESIGN/ART
HEMP/CBD
ENTERTAINMENT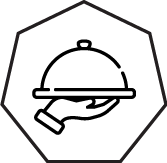 FOOD
INTELLECTUAL PROPERTY
"Brandon helped connect the dots, knowledgeably fought for our fair share, and protected our interests. Good man, great lawyer. Our relationship will be life long, that's saying quite a bit in the music industry."
"Brandon is the person I trust most with my copyright and trademark infringement cases. He is diligent, thoughtful, and knowledgeable and I consistently feel that he is invested in my personal, professional, and financial wellbeing. I'm lucky to work with Brandon on a regular basis and will continue to do so."